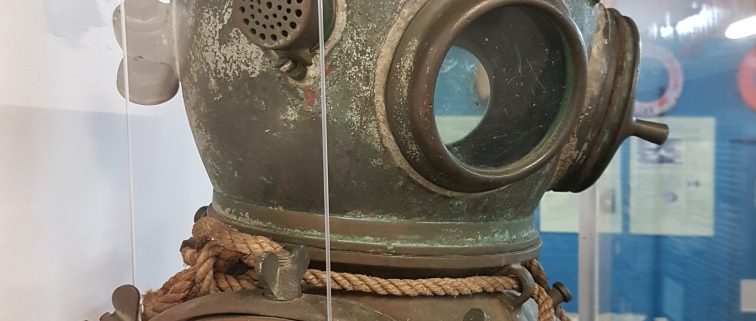 This week (11th April 2018) I was lucky enough to be able to visit this great maritime museum in Huskisson, near Jervis Bay, New South Wales, Australia.
The museum has several distinct sections of maritime related items.  In the room furthest from the entrance thy have a private collection.  This collection would be the envy of any maritime collector.  It includes swords, pistols, paintings, navigation equipment and many other items.  The room before it has a collection of navigation and surveying instruments.
The largest collection is in the room immediately off the entrance.  It includes local history regarding the establishment of the area and local maritime history such as that on the local boat builders.  It is in this room that the standard dress diving equipment is displayed.  This was used on the NSW south coast in the early 1900s.  It consists of a Siebe Gorman single cylinder pump, a Siebe Gorman pearler helmet, hose, dress, boots, knife and fake chest weights.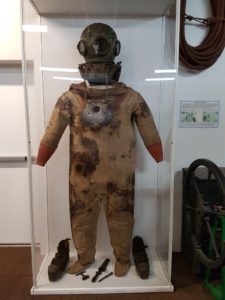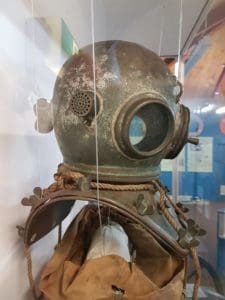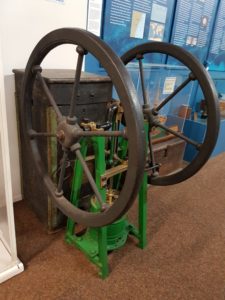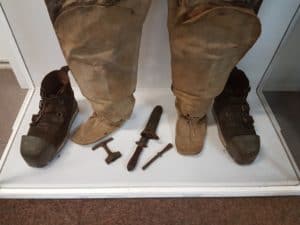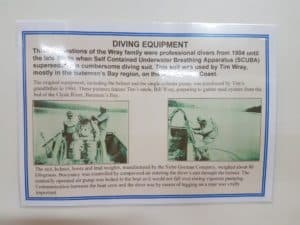 They also have a small Sydney Harbour Ferry, the Lady Denman, inside the museum.  This ferry was built locally and sent to the museum after many years on Sydney Harbour.  Outside the museum building there are other historic vessels.
Full contact details can be found on our web site here: Places of Interest
#hdsauspac #standarddressdiving #hardhatdiving
https://www.historicaldivingsociety.com.au/wp-content/uploads/2018/04/20180411_150101s.jpg
1008
756
Allan Kessler
http://www.historicaldivingsociety.com.au/wp-content/uploads/2016/11/HistoricalDivingSocietyLogo2.png
Allan Kessler
2018-04-14 10:36:27
2018-04-14 10:58:45
Jervis Bay Maritime Museum and Gallery