In November 2018 I had the opportunity to visit this museum. The museum is in an old house and entry is via the enclosed verandah. As I entered the verandah I saw a diving helmet and pump.
On inspection the helmet appears to be a Siebe Gorman but with modifications. It had the serial number and the John Bevan, Chairman of the HDS (UK) was kind enough to date it for me as being made in the mid 1920s.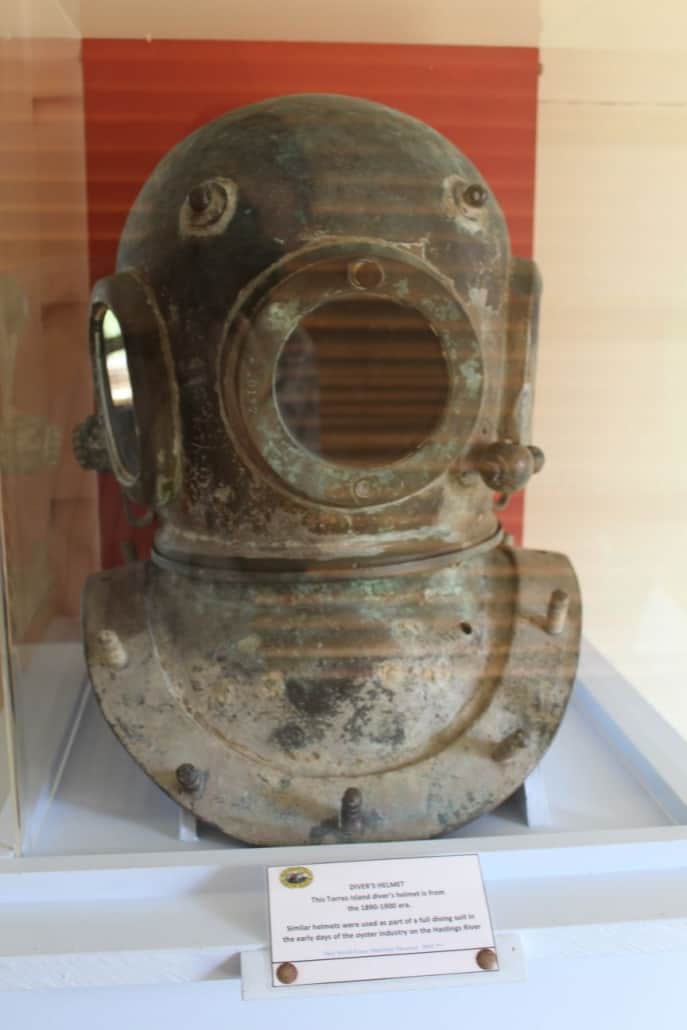 The pump was a bit of a mystery. The front looked like a Siebe Gorman but the lid was tented or A shaped. Unlike Siebe Gorman pumps it had flywheels with curved spokes. These were found on French and Russian pumps.
Again I asked the HDS (UK) and one of the members was able to find a diagram of a Siebe Gorman with the same type of lid but straight spoked handles. I was able to examine the pump closely and could not find any branding. This is most unlike Siebe Gorman who usually put their name in a number of places.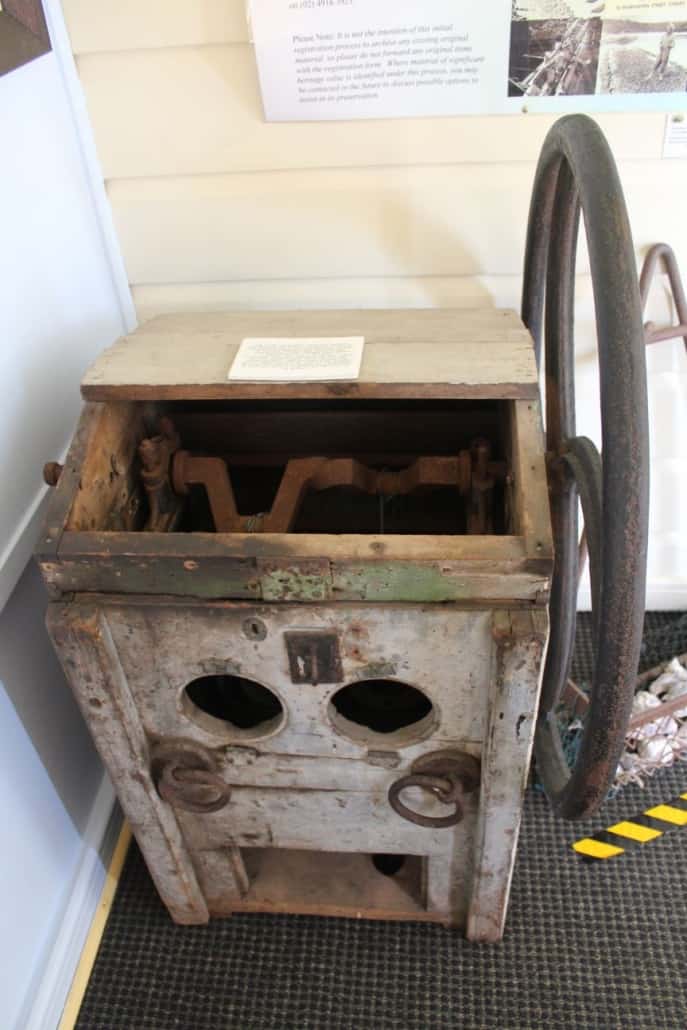 The display was there to represent the local oyster farmer who had used standard dress gear. However the gear was not represented as his but rather as having come from the Torres Strait Islands which was an Australian pearling ground.
The pictures show the helmet and pump on display and a picture of the oyster farmer in his standard dress gear. In this photo both the helmet and pump look to be Siebe Gorman gear.
The museum is well worth a visit and is listed in our Places of Interest section.
https://www.historicaldivingsociety.com.au/wp-content/uploads/2019/05/IMG_3666s.jpg
864
1296
Allan Kessler
http://www.historicaldivingsociety.com.au/wp-content/uploads/2016/11/HistoricalDivingSocietyLogo2.png
Allan Kessler
2019-05-11 21:41:47
2019-05-11 21:51:46
Mid North Coast Maritime Museum