Sponsors and Supporters
HDS Aus-Pac is a Not for Profit organisation which is able to keep its fees low due to the support of the organisations listed below.  We thank them for their support and members are encouraged to use their products and services wherever possible.
First Stage
Scuba Service Hydro Testing
(02) 9684 2256

Ocean's Enterprises
For new and second-hand 'underwater' books.  Just say you are member of HDS Aus-Pac and claim a 15% discount on all titles.
email: peter@oceans.com.au
Website: oceans.com.au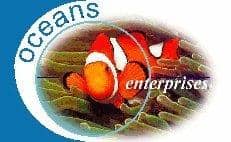 Professional Diving Services
The mission of Professional Divers Group is to offer a service of excellence in commercial diving, underwater construction, salvage and diving instruction to our customers. In addition, the occupational training division, Smarter Safer Solutions, and Professional Divers Training Academy offers educational and occupational health and safety services of exceptional quality to industry best practice.
For more information see http://www.profdivers.com/

Professional Diving Services[/caption]
DESCO
Diving Equipment & Supply Company (DESCO) was formed in 1937 as the manufacturer of the newly designed diving equipment by Max Nohl and Jack Browne. DESCO manufactures equipment for the commercial diving industry, represents other companies complementary products, and offers diving equipment repair services to the collector and classic equipment diving community.
DESCO offers HDS Aus-Pac members a 10% discount off their products.